Artists
Laetitia Ribeiro is a French singer songwriter, strongly rooted in the multifaceted tradition of French chanson.
Through her songs, she evokes powerful memories of melancholy and passion, daring to venture into the depths of her own human flaws. In a comical yet tender manner, she provides a glimpse into the intangibles of daily life, from the intimate to the universal.
Laetitia Ribeiro follows her own musical pulse and while singing her own, sensitively composed and elaborate lyrics, she moves effortlessly from soft and fragile tones to impassioned vocal raptures. The musical accompaniment is equally as nuanced- interchanging from exalted to crystalline and feathery, it interweaves influences from jazz, pop and world music.
So come along and let yourself be taken away into the authentic world of this exceptional songwriter from France.
Laetitia Ribeiro is a french singer songwriter and a self-taught musician. She is based in Vienna.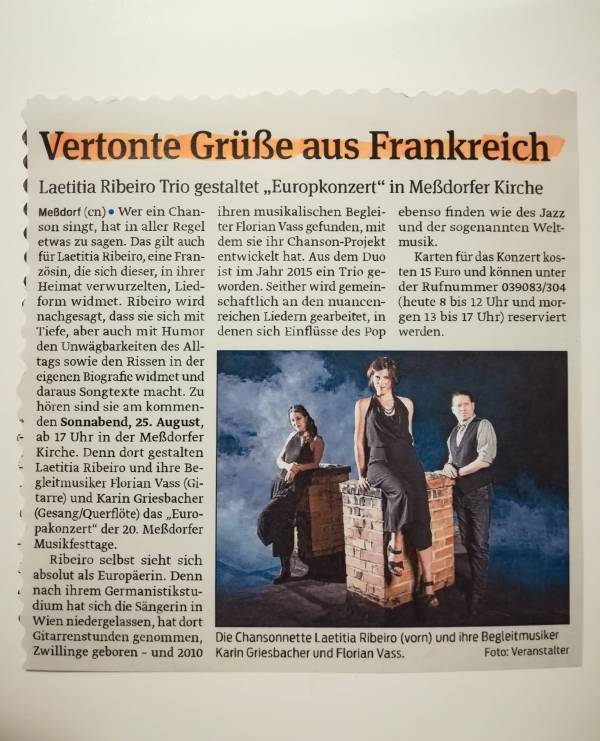 Concert in Meßdorf, Germany, august 2018